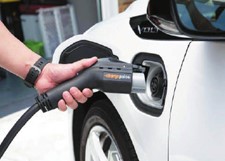 According to the Australian Open, the Australian Competition and Consumer Commission (ACCC) recently warned that 20,000 cars that were recalled due to Takata's airbag defects have been listed as " Critical level.
The affected car brands are reported to include BMW, General Motors (GM), Holden, Honda, Mitsubishi and Toyota.
In response, the ACCC reminds customers affected by the recall not to drive their own problem car, and advises customers to haul the car to the car dealer and replace the airbag for free.
ACCC Vice President Delia Rickard said: "Airbags are classified as 'dangerous' and mean that manufacturers believe these airbags are very unsafe. Even with a minor collision, a problematic Takada airbag may lead
---
Post time: Oct-29-2019