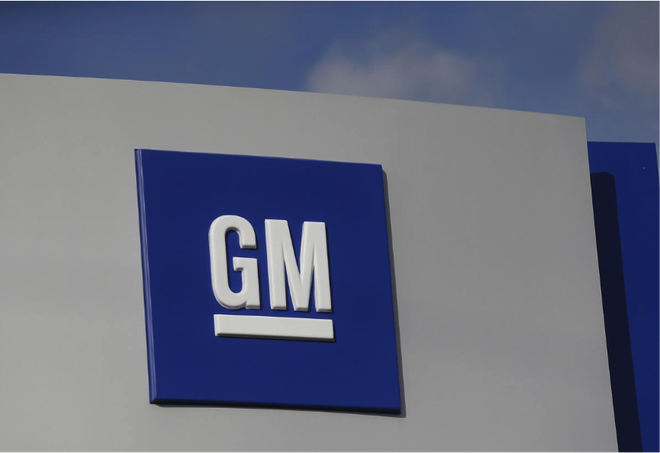 (Sina Automotive, August 31) According to Reuters, US President Donald Trump criticized General Motors for reducing its manufacturing operations in the United States, which drastically cut the company's employees, and the total number of employees in the Detroit Big Three.
Trump said on Twitter, "GM was once a Detroit giant and is now one of Detroit's smallest automakers. Before I took office, they moved their main factories to China. Although the United States provided them with financial assistance, They still do this. Now they should move back to the United States?"
According to Bloomberg News, GM has 46,000 union employees, 2,000 fewer than in 2009. The company relied on the financial relief provided by the US government to restructure and avoid bankruptcy. In the past 40 years, GM has significantly reduced the total number of employees in the United States. In 1979, the company's total workforce was close to 620,000.
According to the data provided by major companies, GM has 9000 laborers less than Ford, and 1,200 fewer than Fiat Chrysler (FCA).
The above data for GM does not include temporary workers, but the company refuses to provide annual totals including temporary workers. Fiat Chrysler included temporary workers in the total number of employees and refused to provide detailed annual breakdowns.
GM did not directly comment on Trump's tweets. But the company said in a briefing that "GM's business in China will not threaten employment in the US." The company said that since 2010, its joint venture in China has sent $16 billion to General Motors. Equity gains, and since 2009 GM has invested $23 billion in US operations.
Since the end of 2018, GM's hourly wages in the United States have decreased by about 4,000 to 10 years ago.
Previously, Trump had attacked GM's car manufacturing in Mexico, as well as production shutdowns in Michigan, Ohio, and Maryland, and threatened to cut back on GM's subsidies.
In November last year, GM said that as the traditional gasoline-powered sedan market shrank, it would cut production of slow-moving models and abolish North American employees, shifting more investment to electric and autonomous vehicles. By the end of this year, GM will cut 15% of its employees and the number of layoffs will reach 14,700. This includes a 25% reduction in executives, which is designed to streamline the company's decision-making process.
GM plans to close three plants in Detroit and Warren, Ohio, and parts plants in Maryland and Michigan. GM has 54,000 salaried employees in North America, and 3,600 workers in the US will be unemployed.
China is the world's largest auto market, and major automakers have been expanding their production in China, including Volkswagen, Toyota and Nissan. This will avoid certain import tariffs.
In 2018, GM sold 3.6 million vehicles in China, accounting for 43% of its global sales, making it the largest single market. Last year, GM received $2 billion in equity from the Chinese business.
On the occasion of layoffs and factory closures in the United States, GM is betting on China's electric car market. According to the plan, GM plans to introduce at least 10 new electric or hybrid vehicles to the Chinese market by 2020. GM's goal is to sell 1 million electric cars a year by 2026, most of which are sold in China. China has set strict production quotas for electric vehicles.
GM imports a small number of cars from China. In June, the Trump administration rejected a request from General Motors to revoke the Chinese-made Buick Envision from a 25% tariff on US sport utility vehicles.
---
Post time: Sep-03-2019