Single-tube electric control air horn/450mm air horn/car horn/air horn for truck/train horn for truck
Product Detail
Product Tags
This product is suitable for all vehicles with air source device, the usage method and precautions are as follows:
1. The operating current of the control relay must be greater than 10A.
2. The cross section of the relay main power line is greater than or equal to 2.5mm2, the output line is not less than 1.5mm2, and the negative line should be in good contact to ensure the use of this product.
3. The horn air source should be directly introduced from the air reservoir to achieve better sound quality; the air reservoir must always discharge water to avoid affecting the service life of the solenoid valve.
4. Working pressure is 0.3-0.9MPa, the best value is 0.42-0.68MPa.
5. The temperature range is -40-80℃.
6. The service life of this product can reach more than 100,000 times
---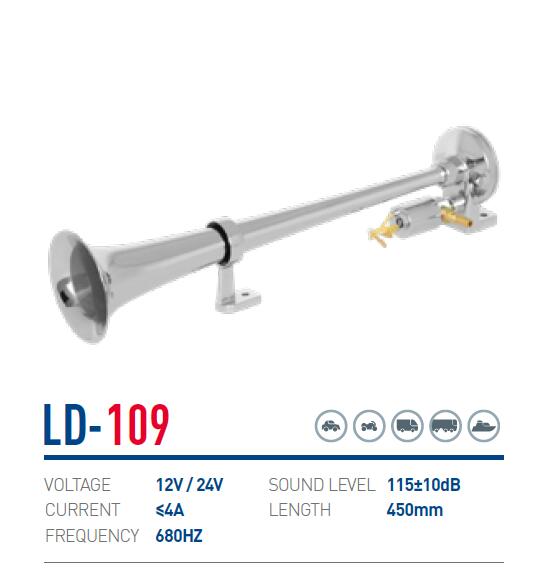 ---
Previous:
Single tube long horn with cover/car horn//640mm air horn/740mm air horn/air horn for truck/train horn for truck
---